Category Archives:
dairy free
I woke up this morning thinking I would wear black in mourning as today is election day and I was feeling less than excited and optimistic. But I decided I would eat something black instead, or almost black as I decided today was a day for chocolate. A day for chocolate indeed!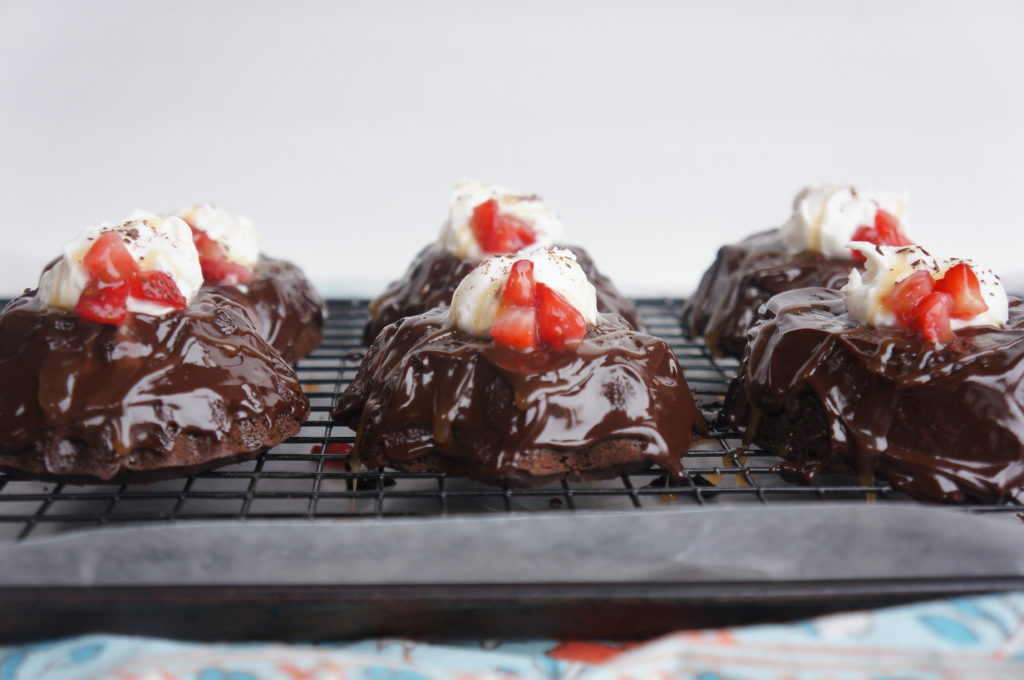 I love exercising my great privilege to vote and will do that today, but it is with a heavy heart. How did our country get so far off track? No matter what way I look at it, there is no happy outcome. Such terrible, terrible choices and it all makes me sick. Luckily, this cake I decided to make brought me some much needed sweetness today and a reason to smile! I DROWNED the cake in chocolate (ganache) and drizzled with caramel sauce. because it's homemade caramel sauce. and few things are more delicious than that.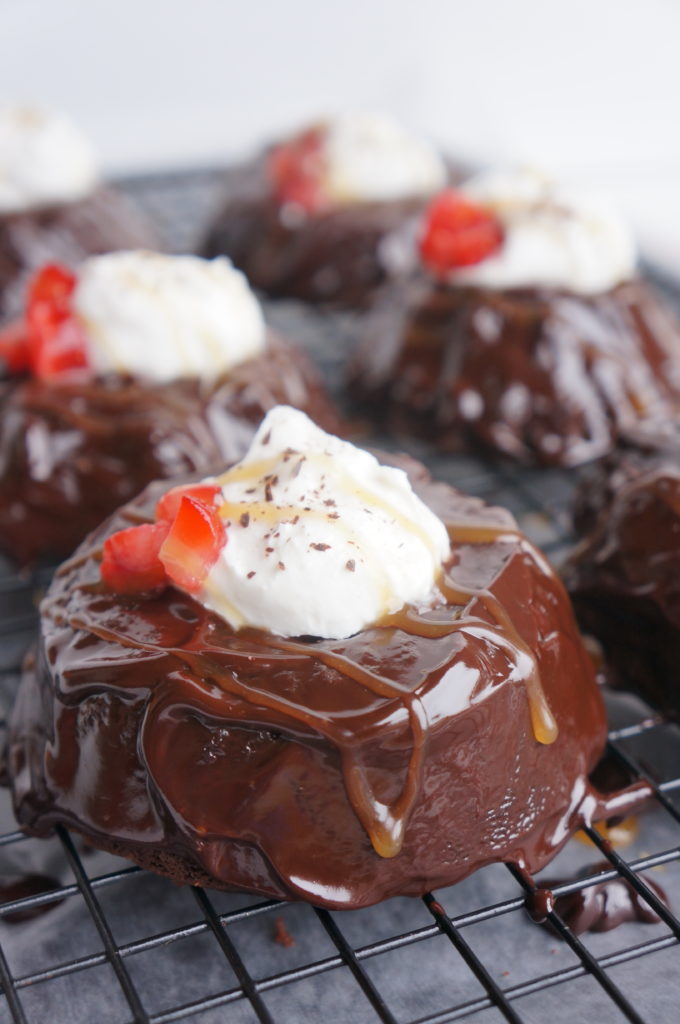 It was so funny as I was commiserating with my sister about today and I was telling her I was going to make chocolate cake in my mourning state, it suddenly clicked why I felt drawn to make this chocolate cake recipe. This happens to be my go-to chocolate cake. the cake you make when you don't have any time but need cake. or the cake you make when you have all the time in the world and want a yummy cake. but another name for this particular cake that I suddenly rememembered is that it is also called DEPRESSION CAKE.  !! coincidence? I think not! Definite food inspiration happening over here! hahahaha!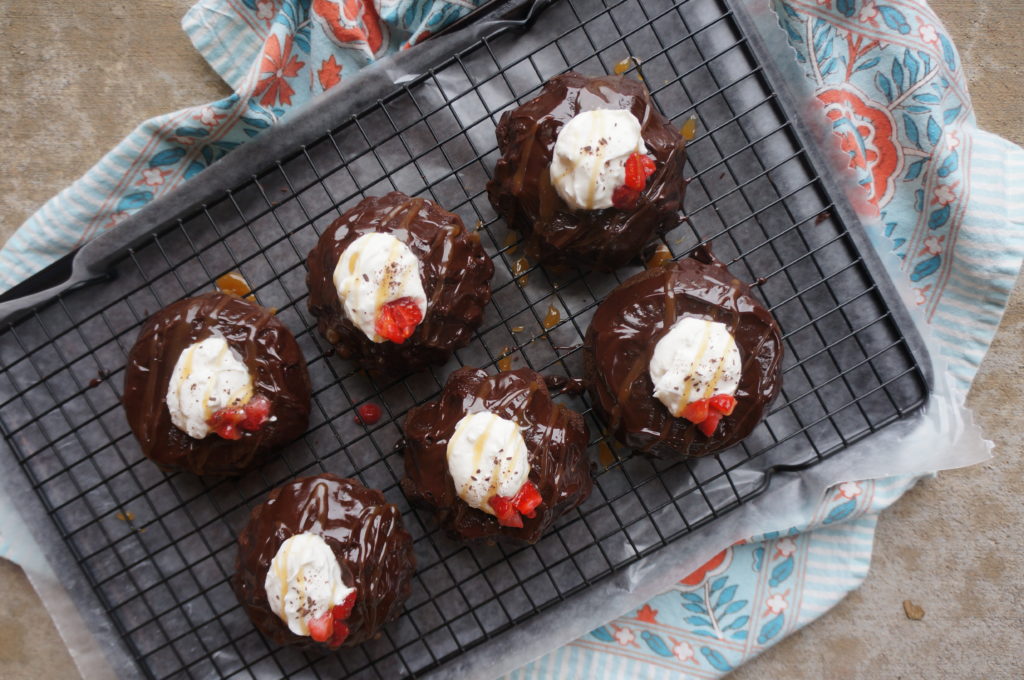 This cake was created in the time of the Great Depression when things like butter, milk, and eggs were scarce and too expensive to buy. Well, they got creative and discovered that you can have a perfectly moist and fluffy cake even without those ingredients! This is also makes it perfect for those with food allergies without having to sacrifice flavor or texture.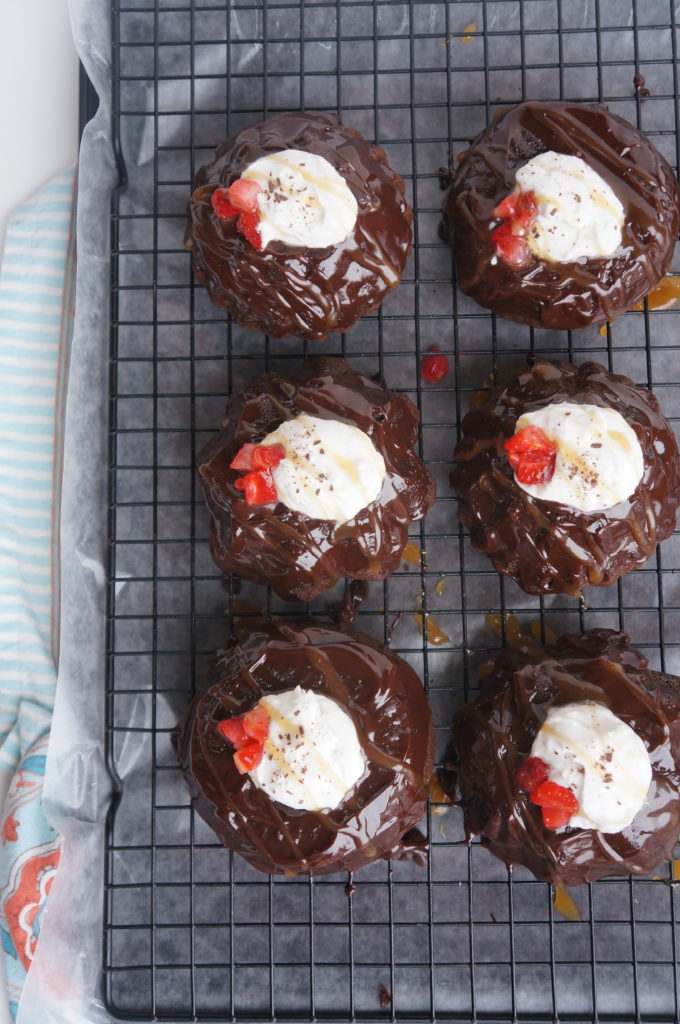 And you've heard of "One Bowl Chocolate Cake" right? Well how about this– "No Bowl Chocolate Cake!" I'm serious, you can mix the ingredients right in the pan without having to clean one single bowl. Crazy, right? No wonder they also call it wacky cake. Wacky good and amazing. and the perfect cake for any day of the week. but most especially for election day 2016. 😉

Quick and Easy Chocolate Cake
This cake goes by many names-- Depression Cake, Wacky Cake, War Cake--but no matter what you call it, it will be the easiest and quickest chocolate cake you will ever make, that smells delicious as it's cooking and tastes even better once it enters your mouth. It is also the perfect cake to have in your back pocket since this cake uses NO MILK, NO EGGS, and NO BUTTER. It will leave you wondering why you ever crack open a box of cake mix when baking a cake is this easy!
Ingredients
1½ cups all purpose flour
½ - 1 cup sugar*
¼ cup cocoa powder
1 tsp baking soda
½ tsp salt
6 Tbsp neutral oil (or I have used coconut oil with success too)
1 tsp pure vanilla extract
1 Tbsp white vinegar
1 cup cold water
Instructions
Preheat oven to 350 degrees F.
In an 8 inch square pan** whisk together the dry ingredients.
Make a well in the center and add the oil, vanilla, vinegar, and water and whisk until combined
Bake for 35-40 minutes until toothpick comes out mostly clean (or the way I check-- lightly press the center with your finger. If it remains indented let it cook a bit longer. If it bounces back it's done!).
Let it cool completely in pan on a wire rack (or remove and put on wire rack if you cooked it in a different greased pan or made cupcakes).
If desired, top with your favorite frosting or ganache (I went a little crazy with it today, but it seriously doesn't even need anything!).
Make sure to tell everyone it took you ALL DAY LONG to make this cake. then laugh to yourself inside. then hand them the recipe to this cake so they can know your secret.
Notes
*Usual recipes for this type of cake call for 1 cup sugar, but I find most desserts overly sweet. I cut the amount down and find that even just ½ cup sugar is plenty sweet for me, but feel free to use the full 1 cup if you desire!

**I had these mini bundt cake pans that I wanted to use so I mixed the batter in a separate bowl and poured it into my greased pans, so that I could easy pop them out and invert. In 6 mini bundt pans, they cooked for approximately 20 minutes. You can also make them into cupcakes, checking for doneness after 18 minutes)
---