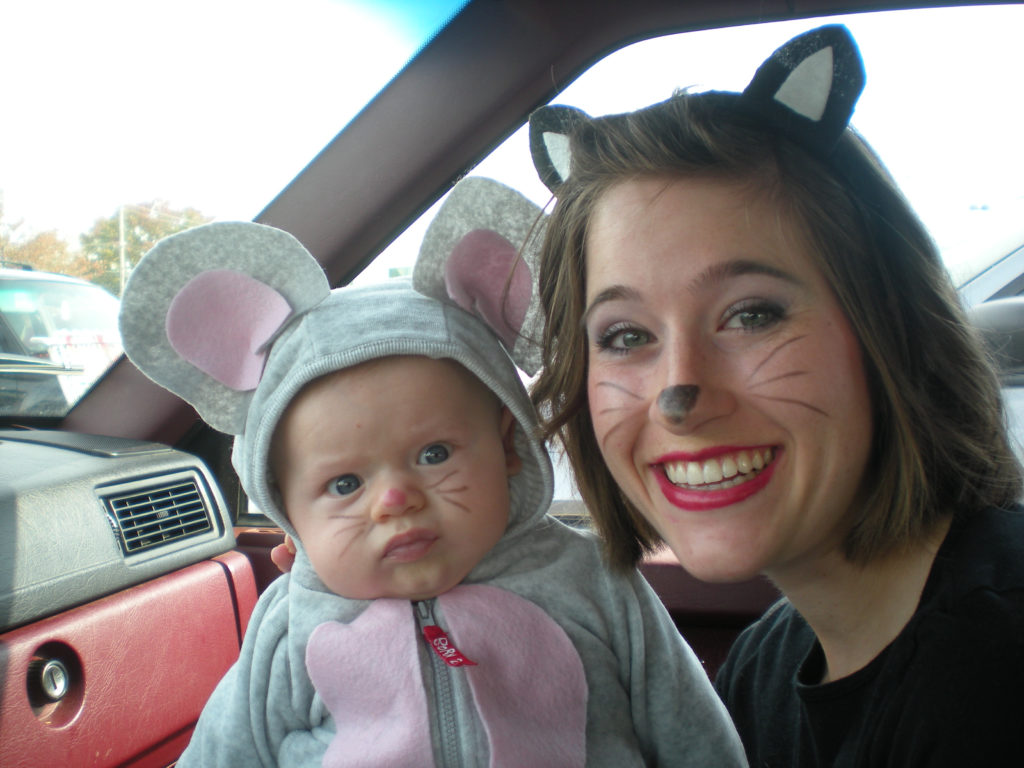 Halloween 2011 involved a new addition to a family, and with a baby at not-yet 3 months, I had to pull together a very last minute costume that involved minimal work. Thus: Cat and  Mouse!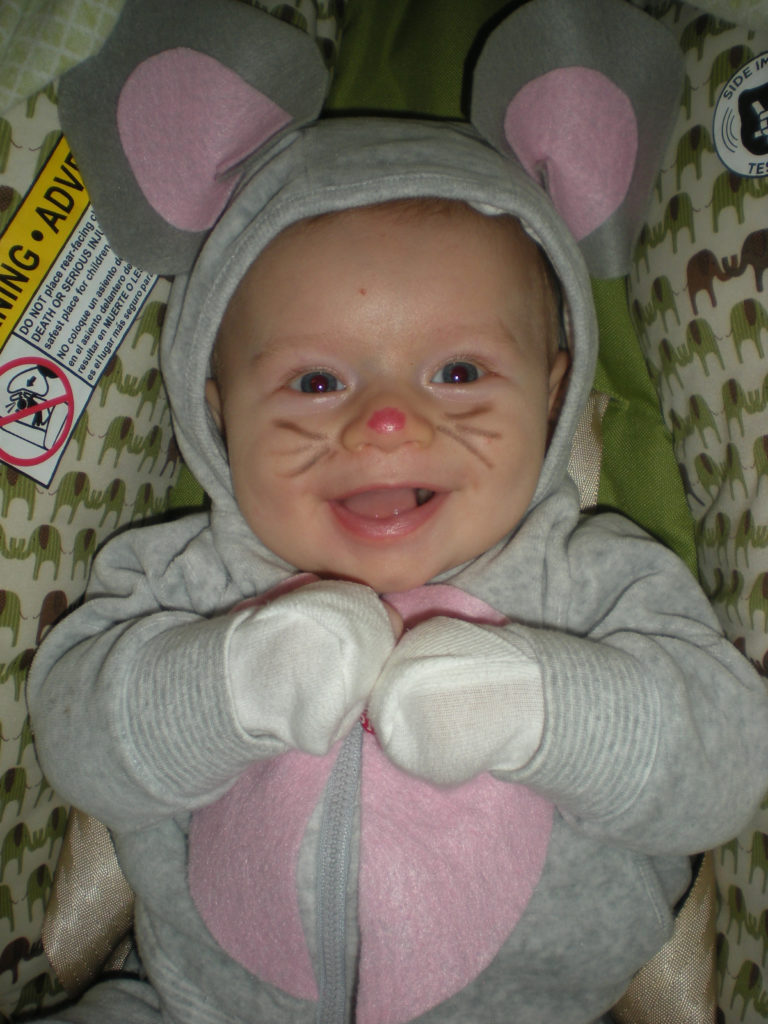 The Little Bug already had this gray jogger suit with a hood. It actually had little bear ears on top, and I discovered that double sided tape sticks surprisingly well to felt and I just cut some gray and pink, made little slits to curve it in, and then taped it to the original ears.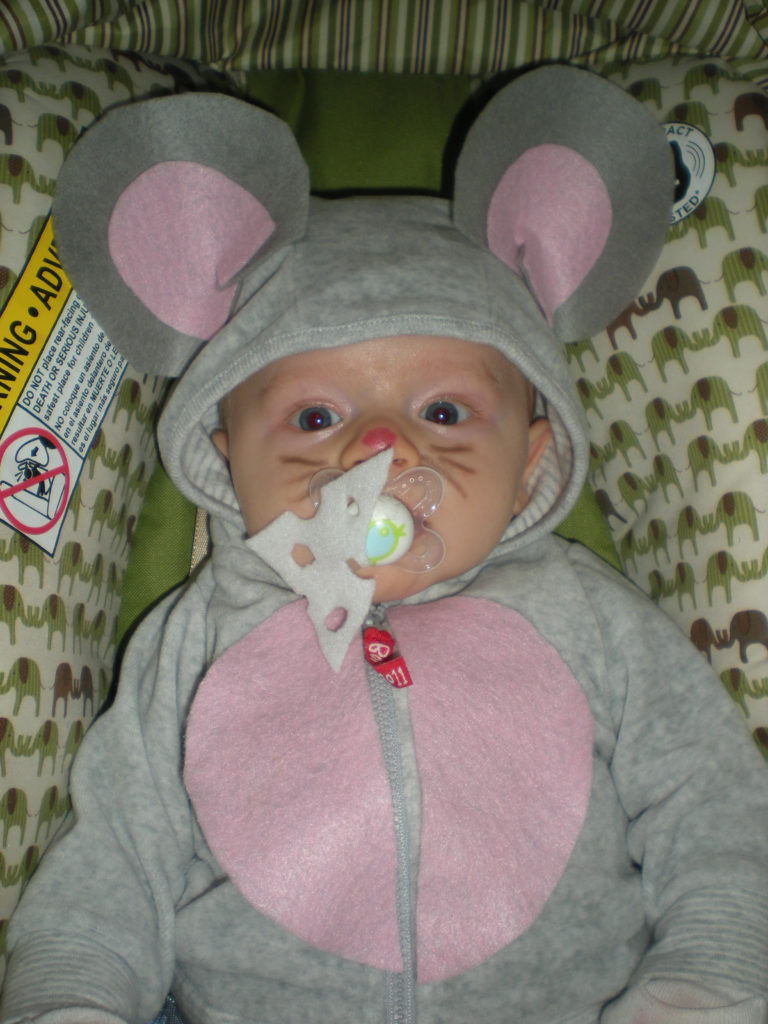 And really, isnt the piece of (felt) cheese on the binky just the cherry on top? bah! i love it! a pink felt belly, a pink nose and some drawn whiskers finished off his costume!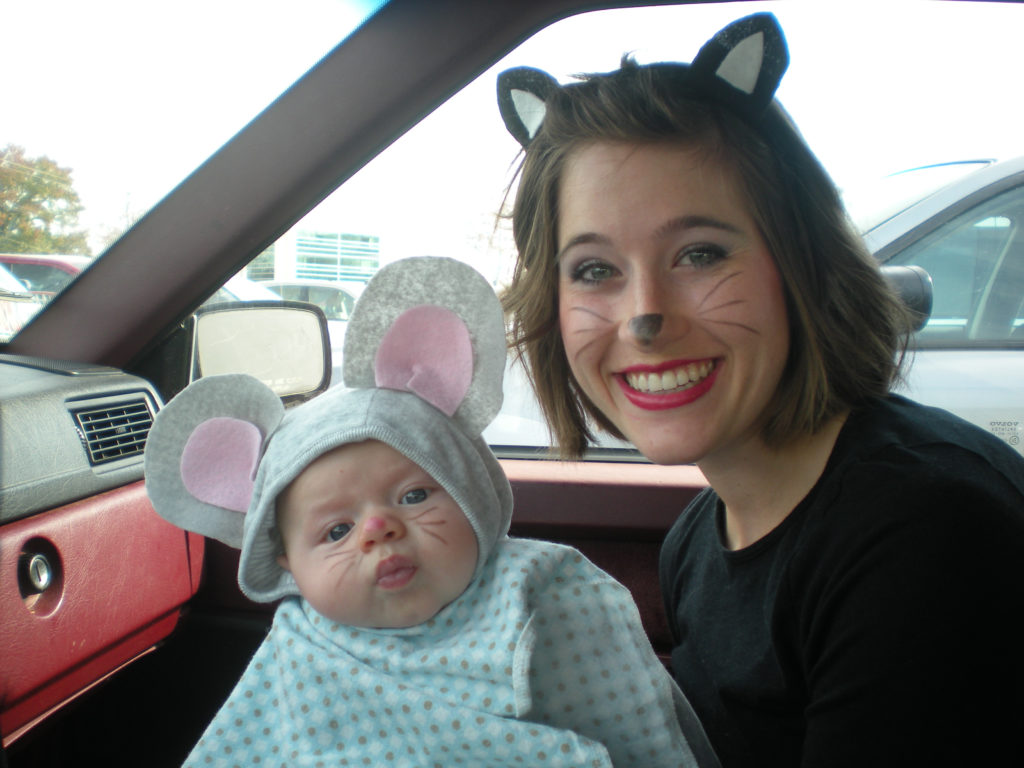 Now my costume was very complicated…. 😉 black yoga pants, black shirt, I cut some black and white felt and folded it over a black headband I already had for cat ears, black nose and whiskers. and red lipstick. because I love red lipstick.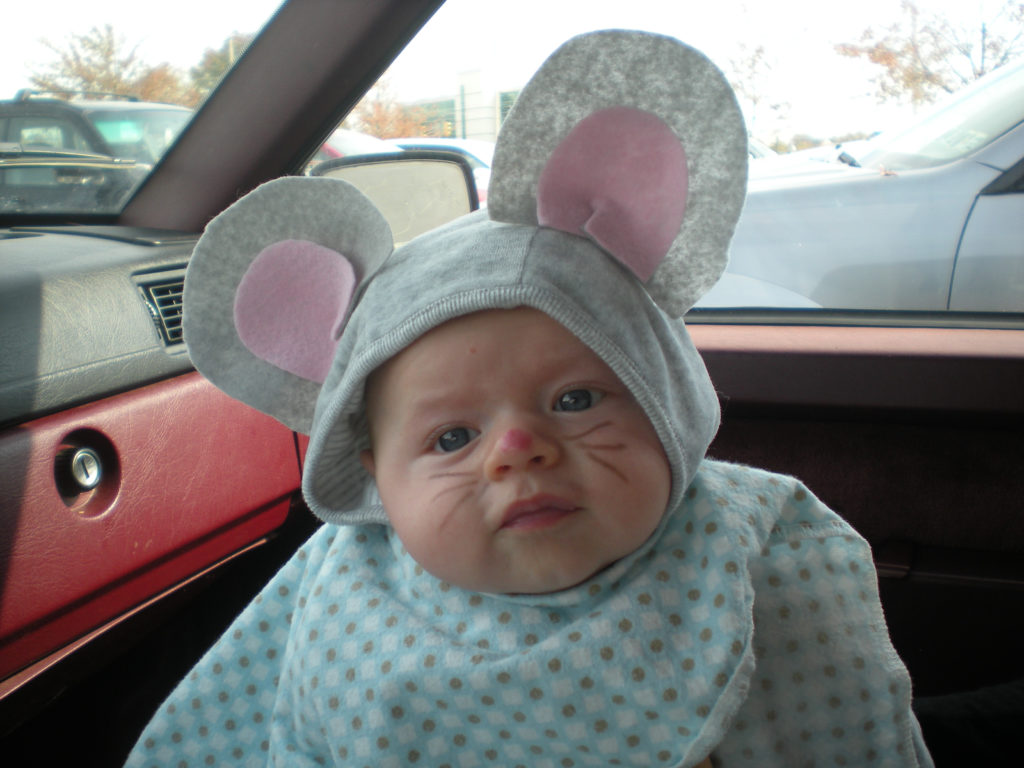 Jesse must have been a "dentist" that year for Halloween (since I cant seem to find any pictures of him!), quite original. 😉 The fall back is either dentist or chef! Haha! But I loved having a coordinating costume with my little buddy as we ran errands together on Halloween! It doesn't have to take much time or money to make it fun, just a little bit of thought. Although the following year i did take a bit more time on his costume… stay tuned!