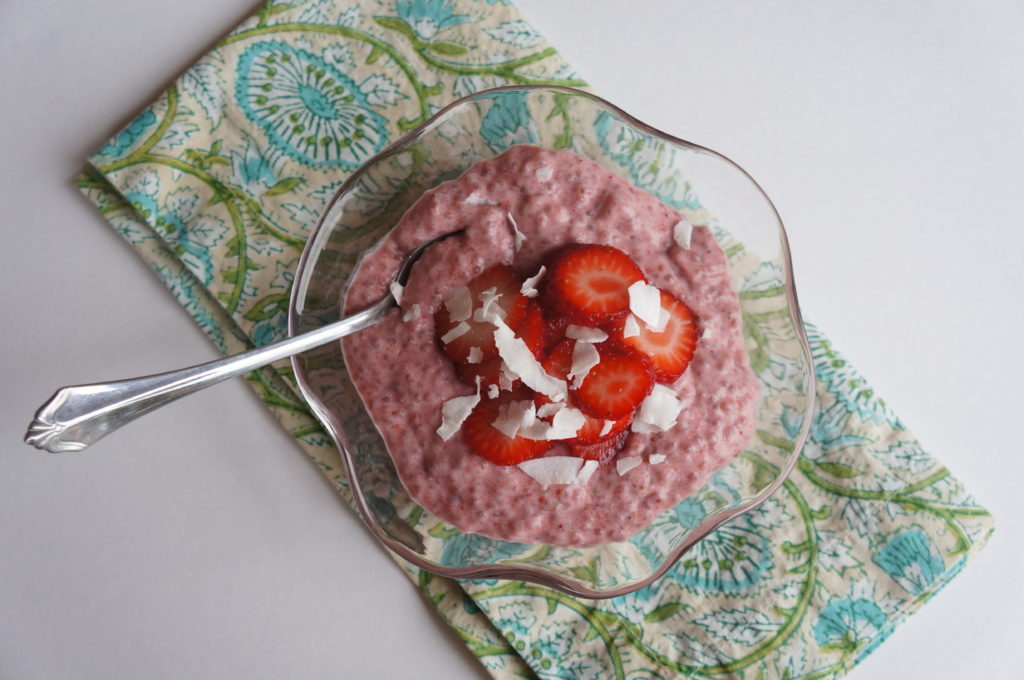 I love a good dessert. This strawberry chia pudding is one I turn to over and over again, so I figured I better post it and share it with others! My sister sent it to me a few years ago from thekitchn and this treat, along with a chocolate pudding I make (made with avocados), are my "healthy"(er) desserts that I love. They are also my favorites to make when I am expecting company because they are a bit unusual and fit my food point of view, taste so good, and can be made in advance (and require very little work).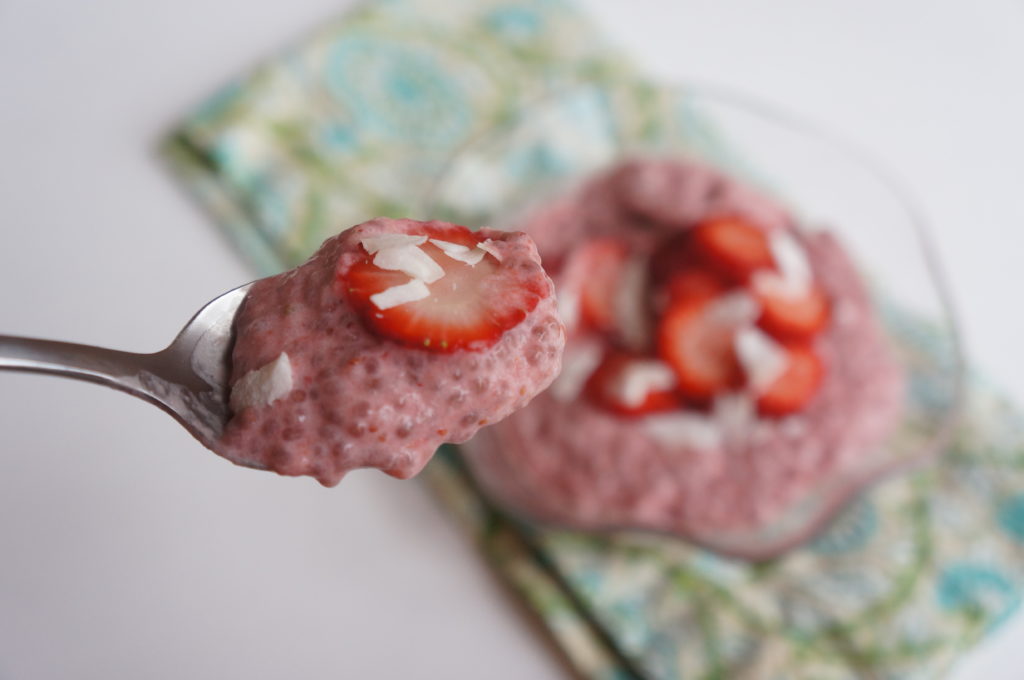 Another reason this recipe is so good is that it is very allergy-friendly! Unless you are allergic to coconut that is (sorry ava, sniff sniff!). It is naturally sweetened with honey and a bit of agave and it gets that full creaminess from the canned coconut milk. I usually top it with strawberries, kiwis, or mangoes, and sometimes I like to add coconut flakes too. Aaaand, if you happen to have some left over, it might be good for breakfast (just saying hypothetically, of course 😉 ). Enjoy!

Strawberry Chia Pudding
This is my go-to dessert. Quick to put together, nutritious, and delicious! This recipe is adapted from Strawberries & "Cream" Chia Pudding from www.thekitchn.com
Ingredients
16 oz. strawberrries*
1 13-oz can coconut milk
¼ cup honey
2 Tbsp agave**
1 tsp vanilla extract
zest of 1 lime
½ cup chia seeds
optional toppings- strawberries, kiwis, mangoes, coconut flakes, etc
Instructions
Place all the ingredients except the chia seeds into a blender and blend until smooth.
Put the chia seeds into a large bowl and pour the strawberry mixture on top.
Whisk it all up and let it sit for 10 minutes.
Whisk again and then cover and refrigerate for at least 4 hours.
Stir the pudding before serving and add toppings if desired.
Notes
*I usually use a 16-oz bag of frozen strawberries and stick it in my fridge the day before to defrost!

**If you want to use all honey or mix it up with agave or maple syrup, go for it! This is just the way I do it and prefer it. To make it vegan, use only agave or maple syrup.

If you are specifically wanting to make this for breakfast (this would certainly make my morning joyous), I would cut down the sweetener by half! Unless you are just eating up the leftovers, of course. 🙂

This recipe is adapted from Strawberries & "Cream" Chia Pudding from www.thekitchn.com